Carolina Panthers
The defending NFC champions from 2015 had their fair share of mis-fortune in 2016. The season really never seemed to get off the ground, and was doomed from the start after they lost to the Broncos again in the Thursday night NFL regular season opener. Cam Newton did not play anywhere near the level he did in 2015, and seemed to revert back to his old passing struggles that had prevented him from becoming the elite QB he showed he could be in 2015. He only completed 52% of his passes, lowest of his career. In an effort to save their QB from extra hits, the Panthers changed their offense to have Newton run the least amount in his NFL career. 2016 was the first season Newton didn't have more than 100 rushing attempts (90).
The Panthers also struggled in the secondary after losing Josh Norman and Charles Tillman in the offseason. Rookies James Bradberry and Daryl Worley showed promise, but the pains of having two rookie corners playing a majority of snaps showed. Bradberry was a guy I really liked in the 2016 Draft and I hope he takes a step forward this year.
There have been changes for the Panthers on the administrative and coaching side of things as well. Assistant GM Brandon Beane and Defensive Coordinator Sean McDermott left for Buffalo, and GM Dave Gettleman was recently fired in a shock move. The team hired Marty Hurney as their interim GM, who they fired 4 years ago.
In the draft, the Panthers made a splash by drafting Christian McCaffery at #8. I like McCaffery a lot, but to pick him at 8 was a bit rich for me. They also drafted versatile receiver/runner Curtis Samuel from Ohio State, and I'm looking forward to seeing how the Panthers use these two guys in the coming season. Gettleman signed tackle Matt Kalil to a ridiculously expensive contract which was inexcusable because Kalil stinks, and Julius Peppers is returning to Carolina to end his career as a Panther.
The offense hinges on Cam Newton returning to form in 2017, and I desperately hope the Panthers brass decides to let him run again. I understand that they want their QB healthy and to have a long career, but I believe you have a better chance of winning a Super Bowl by allowing Cam to be Cam for the next 5 years than limiting him and having him for 10. The receivers need to step up, namely Devin Funchess who had an awful 2016 year. Other than secondary, receiver is the weakest position on this team.
The front 7 on defense figures to be strong again even after the loss of Kony Ealy, but the secondary is a clear weak spot. The Panthers brought in Mike Adams at safety from the Colts who I have never particularly liked and Captain Munnerlyn will be returning to Carolina after spending the last few years in Minnesota. Both of these guys are old and have had their best days in the rear-view mirror so these signings have not improved the secondary in my opinion.
With all the changes with the front office and coaching staff, and a roster that has holes, another playoff miss isn't out of the question. However, if Newton bounces back, the Panthers should be right in the thick of things in a crowded NFC.
-Adam
New Orleans Saints
After consecutive 7-9 seasons in 2014 and 2015 the New Orleans Saints left the 2016 season with a sour taste in their mouths. Another 7-9 record and four of those nine losses by 3 points or less. Despite the recent disappointments, I can't subscribe to the idea that in 2017 the Saints will continue on this path of mediocrity.
The Saints made a few of the biggest splashes during the free-agency/pre-draft period of the NFL league year. Perhaps most surprising was the trading of Brandin Cooks to the Patriots for their #32 overall pick. New Orleans/Drew Brees has a history of sending away good receivers if they don't like them, Kenny Stills was sent to the Dolphins just an off-season ago. Cooks is a talented player, but the Saints always seem to have productive receivers in their system. In free-agency, they signed Adrian Peterson to a two year deal. They now have a three-headed monster between him, Ingram, and rookie Alvin Kamara.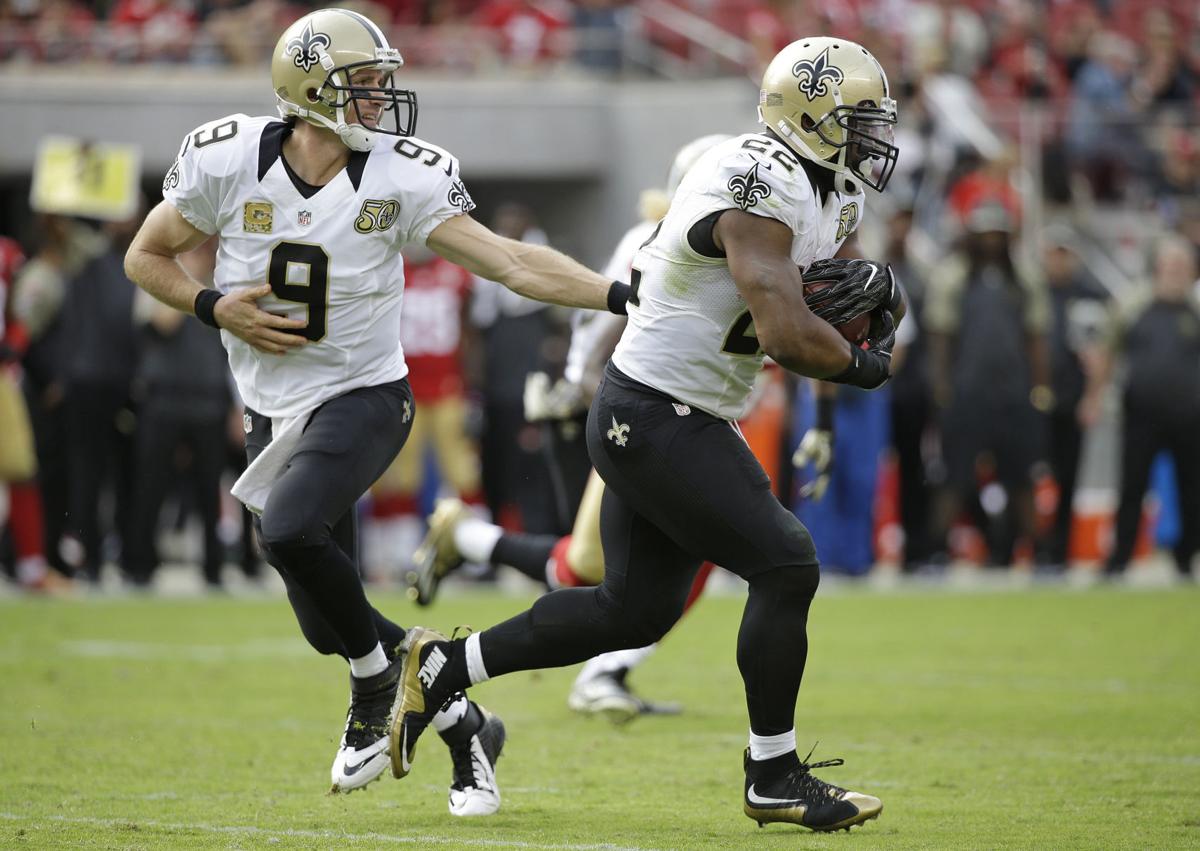 In the draft, the Saints did their best to patch up their last-in-the-NFL ranked secondary by taking cornerback Marshon Lattimore with the 11th pick. While Lattimore was the best corner in college football last year, nagging hamstring injuries may get in the way of his development. They then spent the 32nd pick on offensive tackle Ryan Ramczyk from Wisconsin. This was a pick they acquired from the Patriots in exchange for Brandin Cooks. I trust in this pick because Ramczyk comes from pro-minded Wisocnsin in the Big10, a school known for putting out good prospects. In the second round, the Saints fastened another bolt in their secondary, taking safety Marcus Williams. These were a solid first 3 picks for the Saints, the only problem is their failure to draft a much needed edge rusher until the late 3rd round, but Trey Hendrickson has his traits and could develop into something opposite Cameron Jordan.
Overall, I feel that the Saints are finally becoming more of a balanced team. In past years, the offense has been high flying through the air but lackluster on the ground. The Saints finally have an offensive line that I think can be a fairly good group in the NFL. They signed former Lions guard Larry Warford in free-agency who is a good run-blocker, they have high pick Andrus Peat at the right guard and top-5 NFL center Max Unger who is expected to return for week one. Peterson, Ingram, Kamara, should be able to have holes to run through. They will be relying on a jump in play from promising rookie Mike Thomas at receiver after losing Brandin Cooks, but I expect for Thomas to deliver. Barring a drastic drop off in play from Brees due to age, this offense should light up scoreboards.
Through draft acquisitions, the defense is finally ready to become competitive. There's still a gap at linebacker, however the defensive front with second year player Sheldon Rankins and franchise cornerstone Cam Jordan figures to get after the QB. Combine with a now respectable secondary toting Delvin Breaux and Marshon Lattimore on the edges with Kenny Vaccaro, sophomore Vonn Bell, and rookie Marcus Williams, they should make some plays and some turnovers in 2017.
I'm predicting this team to win the NFC South this year.
-Leigh
Atlanta Falcons
The defending NFC champs lost the Super Bowl in horrific fashion, but this is a story that has been told many a times this off-season, so I'll spend my word count elsewhere. This is still a talented team opening up a grand and brand new stadium.
Unlike many teams who make/win a Super Bowl, the Falcons didn't experience a roster purge that usually comes with success. This team has only gotten stronger, with their only real loss coming from the sidelines. Kyle Shanahan, former OC who garnered a lot of credit for the Falcons Super Bowl run became the 49ers head coach. The Falcons replaced him with Steve Sarkisian, who has a checkered past and it remains to be seen whether he will be able to execute the offense to perfection like Shanahan.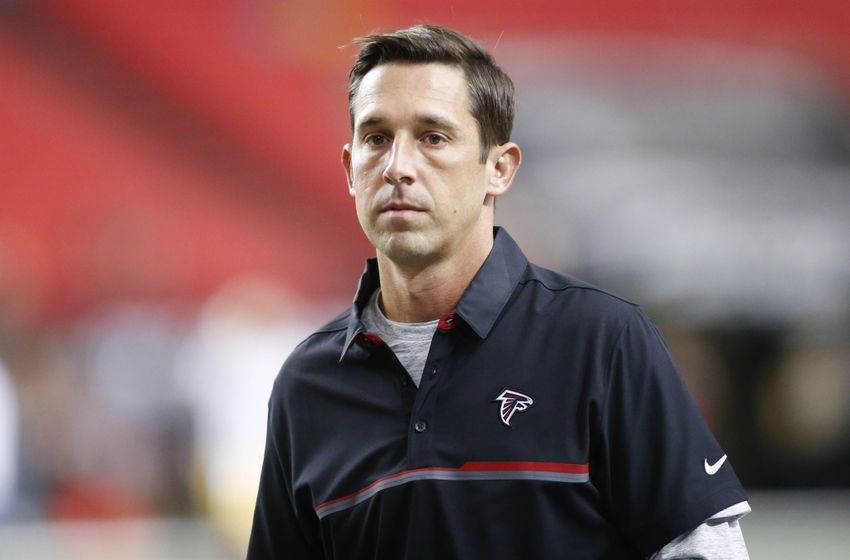 In free agency, they added D-Tackle (and quarterback?) Dontari Poe who will bring a veteran presence to a young but talented line featuring Grady Jarrett, Vic Beasley, and rookie first rounder Takkarist McKinley. They also went defense in the third round by drafting LSU linebacker Duke Riley who is a clone of Deion Jones, the LSU linebacker the Falcons took the year prior. It's hard to see Riley doing poorly after seeing the booming success of his LSU counterpart in Quinn's defensive scheme.
The offense is returning everyone from last year, and even if they don't put up the numbers they did last year the Falcons should still be able to win games. Matt Ryan proved himself worthy last year and another strong year would only cement his value to the Falcons. Julio Jones is an absolute monster, and when you watch him play it's often hard to dispute that he may be the best receiver in the NFL. Tevin Coleman and Devonta Freeman proved to be the best backfield duo in the NFL last year, and the offensive line was a force last year after adding Alex Mack in free agency. Steve Sarksisian + a Super Bowl hangover will be the only thing standing in their way.
I am predicting that this will be the year the Falcons defense and Dan Quinn make their mark on the NFL. After living in the shadow of Kyle Shanahan all last year, Quinn is ready to show he can put together a pretty good group as well. As mentioned before, this starting defensive front may be on the most complete in football. Grady Jarrett was extremely underrated but had the best game of his life in front of the world with his 3-sack Super Bowl. Vic Beasley led the league in sacks last year, and the reports on McKinley out of camp are promising. Deion Jones and Devondre Campbell put themselves in the converation of top young linebacker duos with impressive rookie years, and adding Duke Riley will only make them stronger. In the secondary, Keanu Neal had an impressive rookie season, and the Falcons have some really talented corners to go with him. Robert Alford and Desmond Trufant are good starters, and Brain Poole is a nickle guy who will be competing with rookie Demontae Kazee for playing time. Jalen Collins performed well after injuries last year, and the 6'3″ C.J. Goodwin is getting some love from DQ out of Falcons camp.
Even in a talented NFC South, I think Atlanta is clearly the most talented team and will repeat as division champs.
Quick shout out to Arthur Blank for putting reasonably priced concessions in his stadium. Over-priced food is easily the worst part about going to a live sporting event, and I hope more owners across all leagues make this change with him.
-Adam
Tampa Bay Buccaneers
This years HardKnocks team looks to prove to the NFL that they can be true contenders. They likely are many NFL Analysts' darlings to be a playoff team that didn't make it last year, and many may pick them to do even more.
So why all the hype around the Bucs? It all starts with their 3rd year QB Jameis Winston who I feel that if he can just limit the turnovers but still be an aggressive play-maker will become a top-10 QB. He's an infectious leader who appears to be a man possessed in-between the white lines. He also was given some new toys to play with in the off-season when Jason Licht signed DeSean Jackson in free-agency. They also drafted the most polished TE prospect to be drafted in a while with Alabama's O.J. Howard, then added Penn State's receiver Chris Godwin in the third round. On the defense, they brought in Chris Baker to pair with Gerald McCoy which is a lethal interior combo that will terrorize centers and guards. Tampa also signed safety J.J. Wilcox over from Dallas to boost the back end.
The offense under first year HC and prior OC Dirk Koetter made improvements but wasn't quite whole. The emergence of Mike Evans was a welcome site for the Pewter faithful, he proved to be a pure #1 receiver in the NFL. They did struggle running the ball with Doug Martin only playing 8 games and a mediocre offensive line. My big concern for this team however is that they didn't do much to address that problem. Martin is supposedly back after some concerning drug issues, but he still is suspended 4 games. They failed to draft an offensive lineman which would have been smart. This offense may take steps forward with the added weapons and maturation of Winston, but there's plenty cause for concern.
Even though it wont be talked about nearly as much, I think the defense is a better overall group than the offense. The aforementioned pairing of Chris Baker and Gerald McCoy will be exciting to watch, and I expect a big second year from promising pass rusher Noah Spence. Lavonte David and Kwon Alexander are two of my favorite linebackers to watch play in the NFL and continue to get better together. Vernon Hargreaves had a good rookie season but has room to improve, his running mate Brent Grimes is old but still has some juice. Second round rookie safety Justin Evans will be given every opportunity to start next to Wilcox in the secondary, so the defensive backfield looks nice. I do worry about Hargreaves and Grimes both being undersized when they play Julio Jones, Mike Thomas, and Kelvin Benjamin six times a year.
The Bucs definitely have a shot at the playoffs, but a tough division and some roster holes may be the difference in a league where just one bad loss can ruin a season.
-Adam
Adam:
Falcons
Buccaneers
Saints
Panthers
Leigh
Panthers
Saints
Falcons
Buccaneers
Tommy:
Falcons
Buccaneers
Falcons
Saints