Green Bay Packers
The 2011,12,13,14, and 16 NFC North division champion Green Bay packers come into a 2017 season locked and loaded, ready to defend their straightforward domination of this division since 2010. The main losses of the offseason for the Packers, who lost in the 2016 NFC Championship, were a pair of very good guards, T.J Lang (Detroit Lions) and J.C Tretter (Browns) and running back Eddie Lacy (Seahawks). Lane Taylor will take over for Tretter, having started 18 games in his 4 year career. The Packers went out and signed Jhari Evans from the Saints to replace T.J Lang. Evans is a well respected lineman and ranks amongst the leagues best at the guard position.
Offensively, the Packers have the best quarterback in the NFL. Their receiving core remains the same, Nelson, Cobb, and Adams have been a top heavy trio for Rodgers, which is why Green Bay made the heady signing of Martellus Bennett at tight end. He is a blatant upgrade from Jared Cook and will be an absolute monster in the red zone. The loss of Lacy would scare Packer nation if it were 2014, but between the injuries, weight issues, and spotty play, it was inevitably time for Lacy to find a new home in his contract year. And as touched on earlier, it seems the Packers have mended their losses on the interior line pretty decently. A lot of that depends on the play of Lane Taylor, whom they have given plenty of snaps to. To round up the offense, the addition of running back Jamaal Williams in the fourth round was a crushing move to watch as a Lions fan. Coming into the draft, I had Williams pinned as a mid-late round back that I knew I needed to keep my eye on. He was supremely skilled and even more fun to watch at BYU. I expect him to start as a rookie and give the Lions defense problems in the future.
Defensively, the Packers again stay with relatively the same group they had last year. The addition of wirey cornerback Kevin King from Washington with the 33rd pick was one I agreed with. King can find a place in this league with his frame (6'3-200) and if his feet can keep up he can end up making a huge impact. This team also spent their 2nd (Josh Jones S-NC State) and 3rd round picks (Montravius Adams DT-Auburn) on defensive pieces. This defense has a great group of linebackers and I do not believe the loss of safety Micah Hyde will majorly affect this team. Former Jaguar, Davon House has sneaky talent at corner and Ha Ha Clinton Dix has proven to be another defensive stud from Bama at safety. I guess what I am trying to say is, the proof is in the pudding for this group. And by my looks of it, they took a definite step forward this offseason. The Packers will be tough to beat in 2017 and are no doubt Super Bowl contender.
7th round pick Malachi Dupre (6'4 195) did not have a quarterback in college, look for him to surprise and possibly make some plays in '17.
–Leigh
Detroit Lions
The Detroit Lions, or more commonly known as the official team of the Back Judge, found themselves at 9-4 going into week 15 after a dismal 1-3 start. However, the last three games of the season were going to be the toughest test with games @NYG, @DAL, and home to Green Bay. They lost all three and backed into the playoffs thanks to a Kirk Cousins pick. They then got beat in the wild card round by Seattle in one of the most frustrating games I can remember as a fan.
Thus, as we like to say in Detroit, there's always next year. With training camp in Allen Park kicking off in about a week, I'm proud to say that next year is here.
Happy New Year Lions fans.
Let's start with free agency. The Lions were pretty active, most notably signing right tackle Rick "Don't Call Him Ricky" Wagner and right guard T.J. Lang. I love these two signings, and I love Bob Quinn's mentality when it comes to securing the trenches. They also signed D.J. Hayden to a one year deal which is an interesting move.
On draft night and weekend, I was expecting the first three picks to be spent on a linebacker, defensive back, and pass rusher, in no particular order. At 21 the Lions passed on falling linebacker Reuben Foster and instead took Jarrad Davis (who I like) from Florida. He posted freakish workout numbers and should be a huge help in pass coverage as well as the run game. In round two, Bob Quinn took a chance on Davis' teammate from the swamp corner back Teez Tabor. Tabor was a projected top 20 pick but a 4.62 40 at the combine made his stock fall. Quinn claims he's watched more tape on Tabor than any other prospect in his career as an evaluator, so Lions fans should keep a close eye on Tabor's development and skill to gauge whether Quinn is truly a top tier GM. In the third round, it was supremely disappointing that Quinn did not trade up to get defensive end Derek Rivers from Youngstown State. The Lions lack serious pass rush depth especially with the recent suspension of Armonty Bryant, and Rivers will be one of the good ones. Nevertheless, they selected the 6'4″ 200 pound Kenny Galloday from Northern Illinois, a wide receiver who has explosiveness and good stretch the field ability. I do like this pick, and I'll love it if Galloday shows potential to be a viable red zone target.
As for the rest of the draft, Michael Roberts was a good pick up in the 4th round at tight end. Hopefully he can have a nice season and provide some help for Eric Ebron. The drafting of line backer Jalen Reeves-Maybin is an interesting one. The Lions also got a great value pick in 6th round QB Brad Kaaya, he will be an instant upgrade over Jake Rudock. I'd give Quinn a B for this draft, mainly because he waited until the 7th round to get a defensive end.
The recent news about Taylor Decker's shoulder injury was a huge blow to my confidence in the Lions this year. It is expected that he will return this year, possibly by week 10, however I felt that he was stellar for a rookie left tackle and was looking forward to watching him develop more. Injuries are a part of the NFL though, and in light of this news the Lions traded for former Rams tackle Greg Robinson. Robinson was the 2nd overall pick in the 2014 NFL Draft, however he never played like the franchise left tackle he was supposed to. Robinson is an elite athlete at the position, but has struggled to adjust to the NFL game. The Lions have one of the best offensive line coaches in the NFL with Rob Prince, and I fully expect Robinson to start, so he will be a player to watch closely during training camp and the pre-season. The Lions also signed former Bill Cyrus Kouandjio to compete for the left tackle position.
The Lions have also been recently connected to Zach Orr as a top candidate to sign him. I expect news on his decision to drop soon since we are coming close to the start of training camp. If the Lions were to sign Orr, they will have successfully re-vamped their line-backing core in the matter of an off-season.
Coming into the season, I expect Matthew Stafford to be even better than last year. He will likely sign an extension soon, and proved last year to be one of the best quarterbacks in the NFL currently. I hope that Ameer Abdullah can stay healthy for 16 games. If he doesn't it will be the end of his career in Detroit. Marvin Jones had a blazing start to the year, but fell off the map after week 7, partially due to an injury. A more consistent year will keep him in the Lions good graces, however if he under-performs the Lions have a team-option on whether they can get his contract off the books for 2018. The offensive line projects to be better with the additions of Wagner and Lang, I just pray that everything on the left side can bee held together until Decker returns.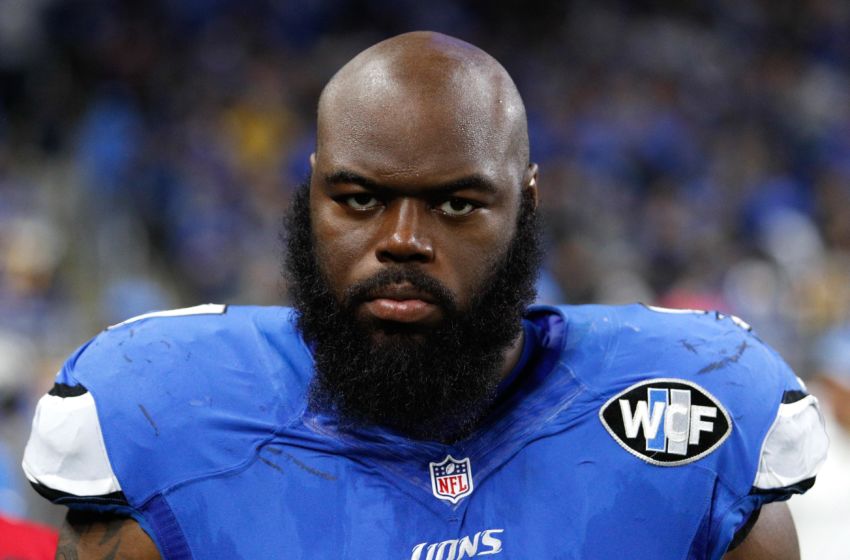 As for the defense, I am looking for a much better season from them, but I don't know if it's realistic to expect it. Teryl Austin was killing me last year with his bend don't break philosophy. It was way too conservative of a game plan and was the reason the defense had no turnovers in the last four games of the season. He also kept dropping Haloti Ngata into zone coverage which made me lose my mind. Hopefully Tabor can be a solid #2 guy with Slay, and that will create some competition for the nickel corner spot. Quin is still a great safety but keeps getting older, so I don't know how much longer he will be playing at a high level. As far as who will play opposite of him, it's between Tavon Wilson and Miles Killebrew. On the d-line, Ziggy Ansah needs to have a great 2017 season. He struggled with injuries all last year but lit it up in the Seattle game, so I think he will come back strong. That man A'Shawn Robinson is making a good run at Tahir Whitehead to steal my heart as my favorite player on the Lions, so we'll see if he makes some plays to make me fully convert this year.
In other news, the Lions have a great new uniform. They finally got rid of the black and gaudy number font. They also have done some new renovations in Ford Field, the most notable being the new video boards. They also took down the banner commemorating the Lions playoff appearances. Hopefully whoever took that banner down had the human decency to either incinerate it or ideally shoot it off into outer-space. President Rod Wood has done a lot to improve the in-game experience for the fans since he took over with Bob Quinn and I love his vision. Wood also hopes to host a Draft and Super Bowl in the near future.
My biggest fear is that this season ends up like the 2016 one. After making and barely losing to the Cowboys in the playoffs in 2015, optimism for 'next year' was all around the Motor City. The dreams of playoff success yet were quickly dashed after a 1-7 start, and it was heartbreaking to watch. I will refrain from any sort of prediction making until the regular season nears, however as a fan, watching this team miss the playoffs this year would be crushing.
Minnesota Vikings
The Minnesota Vikings gave us the most unpredictable season this past year. This ride began, when budding twenty-three year old starting quarterback Teddy Bridgewater tore his ACL in a non contact offseason workout. With only two weeks left until week one the Vikings scrambled, acquiring Sam Bradford from the Philadelphia Eagles, giving up a 2017 first round pick in the process. Heading into their week two matchup against the Green Bay Packers, the next iteration of bad luck occurred, as Adrian Peterson went down with a torn meniscus. Yet at week five the Vikings were undefeated with impressive wins over the Titans, Packers, Panthers, and Giants. Week six brought a bye and the Vikings went on to lose eight of their next eleven, faltering to a 8-8 record. Although they failed to have a winning season, Bradford had himself a nice season finishing with 3,877 yards, 20 touchdowns and 5 interceptions. It's hard to think that Teddy Bridgewater could be on his way out after his fifth year option was not picked up, and a 2017 season that will be lost. Jerrick McKinnon had trouble filling Peterson's void, and the backfield was a cycle of mediocrity. There were a few bright spots at receiver, where Stefon Diggs built on his impressive 2015 rookie campaign and Adam Thielen enjoyed a breakout season finishing with 69 rec for 967 yards and 5 touchdowns. Unfortunately 2016 first round pick Laquon Tredwell failed to follow in their footsteps finishing with a measly 1 rec. Minnesota's real strength both last year, and for the coming years, is their defense. Free Safety Harrison Smith and Cornerback Xavier Rhodes are elite pieces in the secondary, as they both are arguably top five players at their position. Anthony Barr and Eric Kendricks are another pair of standout defensive players at linebacker, both being the ripe young age of twenty-five. Both Everson Griffin and Danielle Hunter are game wreckers coming off the edge and the off season signing of Linval Joseph at defensive tackle is a smart one with Shariff Floyd's career in jeopardy.
With no first round pick in the draft, the Vikings got a first round talent in the second round with running back Dalvin Cook. Cook was one of the many talented backs in this years draft and if he can stay healthy and avoid off the field distractions, should be a force for the future in Minnesota. He'll join fellow new comer Latavius Murray in the backfield and lead the post Adrian Peterson era on the ground in Minnesota. Third round pick, center Pat Eiflen, was a great value pick and should start at center or guard this year—giving some much needed depth to Minnesota's weakest positional group. A group that struggled mightily with injuries last year and were exposed during their dismal second half of the year. Sixth and Seventh round picks tight end Bucky Hodges and wide receiver Stacy Coley were talented play makers in college and should give offensive coordinator Pat Shumur some enticing options.
With head coach Mike Zimmer entering year four, this team has a clear defensive identity with some pieces on the offensive side. Their defense should be be among the leagues elite and keep their offense in every game. Sam Bradford should look to be more comfortable in year two with an more talented offense, despite the loss of Adrian Peterson. Much like last year, the burden of success is going to fall on the efficiency of the offensive line, whom if healthy should be able to compete. The Vikings should be able to deliver a 9-7 season and compete for the second spot in the north.
–Tommy
Chicago Bears
The Bears. Where do I start? How about with the fact that after a 3-13 season in which this team showed glaring holes all over the place. General Manager, Ryan "Top Gun" Pace decided it was a good idea to sign career backup quarterback Mike Glennon to a 3 year 45 million dollar contract. And then proceed, in a draft with some serious depth, to trade two 3rd round picks a 4th round pick and their no.3 overall pick to San Francisco for the no.2 pick. Only to draft Mitchell "tree stump" Trubisky, quarterback from UNC who has 13 games of college starting experience. Adam Shaheen is a backyard baller and Eddie Jackson is a capable athlete and defensive playmaker, but besides those two guys their draft was one of the worst in the NFL. Jordan Howard is also unbelievable young talented running back but this team enters the 2017 season with just about as many glaring holes. My firm disbelief in Trubisky leads me to believe Mike Glennon will be slinging the rock for the Bears this year, but regardless, I do not see much production coming from this offense. The Bears receiving corps, Kevin White, Markus Wheaton, and Kendall Wright have all had disappointing careers so far, so they brought in veteran Victor Cruz to take some pressure off of their unproven and barely talented quarterbacks. Just kidding, Victor Cruz is not good. The only way any of these receivers can produce is if they have an uncharacteristically good year. But that is less than likely with Glennon or Stumpo under center. The only thing Chicago did in the offseason was willingly take on quarterback controversy. The defense has some pieces but not nearly enough to make me believe this team will do any better than last year. I would be surprised with anything but another 2 to 4 win season in the Windy City and I would be even more surprised if Pace isn't cleaning out his cubby by week 6.
The sad part about all of this is that the Bears could have taken their situation for what it is and just tried to build a competitive team. Use those picks on some gamers (Most notably #3 on Jamal Adams). Instead Pace tries to be a hero and roll the dice on a sickeningly overhyped QB. Goff esque. And poor Jim Fox, you know he didn't want Trubisky, and now he will probably get fired for Pace's wrongdoings. Shame. I have a feeling it might take more than a half decade for the Bears to rise from the gutter.
-Leigh
Le